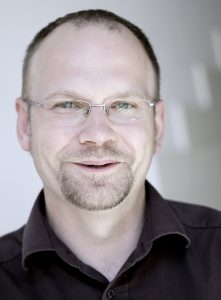 Rev. Dr. habil. Balázs Siba
e-mail: siba.balazs@kre.hu
Associate professor at the Department of Religion Education and Pastoral-psychology at Károli Gáspár University of the Reformed Church in Hungary. His main field of research is the connection between individual and community identity. Author of books and studies in the field of spirituality and religious development. Beside teaching, and being a pastor, he was also a business consultant and supervisor. He gained experience in the church, civil sphere and forprofit sphere as well.
Education

2009 Doctor of Theology (Summa Cum Laude), Gáspár Károli Reformed University
2003 – 2007 Ph.D. student, Gáspár Károli Reformed University, Budapest
2005 – 2006 Research Scholarship, Ludwig-Maximilian Universität, Munich, Germany
2002 – 2004 European Union Expert, College of Dunaújváros
2001 – 2002 Master of Arts in Christian Education, Union-PSCE, Richmond, Virginia
1995 – 2001 Masters of Divinity, Gáspár Károli Reformed University, Budapest
International Research Projects

2010 – International Network for Research and Development of Confirmation and Christian Youth Work
2012 – 2015 Fachkompetenz, Management und Spiritualität in Leitungspositionen, GRUNDTVIG Lernpartnerschaften
2008 – 2009 Consultation of the CPCE Study Group on New Challenges in Social Justice for the Protestant Churches in Europe
Professional experiences

2013 – leader of OD division at Civil Support Ltd.
2012 – nonprofit organization development consultant and trainer at GROW
2010 – senior lecturer, Institute of Social and Communication Sciences, Károli Gáspár Reformed University (teaching: OD, leadership, group dynamics, etc.)
2008 – 2011 trainer, Helyi(M)érték Foundation, Budapest
2007 – 11 Hungarian Reformed Church Youth Office, office manager
Lectures at International Conferences

Experiences in Central-Eastern Countries Workshop: The Influence of Confirmation Work on the Commitment to Church Membership – Some Conclusions of the Second European Confirmation Study in: "Confirmation Work in Ecumenical and International Perspectives" Conference, Erfurt/Germany, 3-5 May 2017 presentation link: www.confirmation-research.eu
Balázs Siba – Ádám Hámori: "Konfirmandenarbeit und Jugendarbeit in Ungarn: Praktische Aspekte aus Ost-Europäischer Perspektive", Konferenz-präsentation, "Übergänge – Anschlüsse – Brüche. Schnittstellen zwischen der Arbeit mit Kindern, der Konfirmandenarbeit und der Jugendarbeit im europäischen Vergleich." 3. aej/ESG-Forum Wissenschaft und Praxis, 2014. Berliner Stadtmission, Berlin, Deutschland, 1-2. Oktober 2014
web, handout
Balázs Siba – Ádám Hámori: "The Role of Confirmation Work in Religious Socialization: Exploring the Hungarian Protestant Context in an East-West Comparison", conference presentation, "Belonging, Participating and Believing: Young People in Faith Communities – The 3rd International Conference on Confirmation and Christian Youth Work in Europe", Järvenpää, Finland, June 16-17, 2014
web
Balázs Siba – Ádám Hámori: "Ways into and out of the Church: Determining Factors of Religious Affiliation and Distance from Church of Hungarian Youth", Oslo, 28-29 May, 2012.
Balázs Siba: "The Importance of Biographical Work and Life-coaching in Youth Ministry from an Eastern-European Perspective", 3rd IASYM European Conference, Tallinn, 11 – 14 April, 2012.
Publications is English and German
Hámori Ádám, Siba Balázs, Pángyánszky Ágnes
Youth and Confirmation Work in Hungary
In: Schweitzer, Friedrich, Niemelä, Kati, Simojoki, Henrik, Schlag, Thomas (ed.) Youth, Religion and Confirmation Work in Europe: The Second Study. Gütersloh: Gütersloher Verlaghaus, 2015. pp. 266-279.
(Konfirmandenarbeit erforschen und gestalten; 7.)
(ISBN:978-3-579-08225-7)
Niemelä, Kati, Hámori Ádám, Siba Balázs
Will the Church Keep Them as Members?: The Influence of Confirmation Work on the Commitment to Church Membership
In: Schweitzer, Friedrich, Niemelä, Kati, Simojoki, Henrik, Schlag, Thomas (ed.) Youth, Religion and Confirmation Work in Europe: The Second Study. Gütersloh: Gütersloher Verlaghaus, 2015. pp. 82-92.
(Konfirmandenarbeit erforschen und gestalten; 7.)
(ISBN:978-3-579-08225-7)
Siba Balázs
Life Story and Christian Metanarration: The Importance of the Research Results of Narrative Identity to Practical Theology
Budapest: L'Harmattan; Károli Gáspár Református Egyetem, 2013. 186 p.
(ISBN:978 963 236 730 9)
Siba Balázs
Mythobiographie – Biographische Reflexionen und christlicher Glaube im Spiegel osteuropäischer Biographien
Düsseldorf: SIPCC – Society for Intercultural Pastoral Care and Counselling, 2012. 14 p. (Interkulturelle Seelsorge und Beratung, Schriftenreihe der Gesellschaft für Interkulturelle Seelsorge und Beratung; Nr 18.)
Lebensgeschichten aus kommunistischer Zeit Anregungen zur biographischen Arbeit in Seelsorge Dokumentation von Beiträgen der Fachtagung
(ISBN:1431- 8962)